IMAC TO PRESENT A CONCERT WITH
LONG ISLAND'S OWN- Jazz
A Double Header of Jazz featuring
The MATT MARSHAK Band & JOHN FAVICCHIA & THE DHARMA ALLSTARS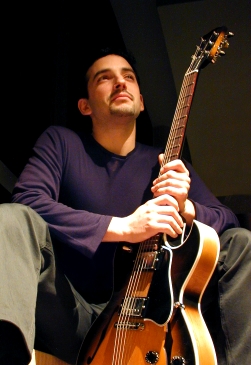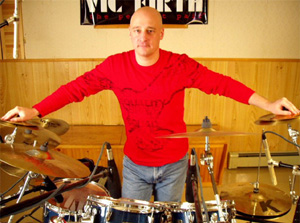 www.johnfav.com
---
Friday April 28, 2006 @ 9pm
ADMISSION: $27.50/ $21.00 IMAC members
Thanks to a generous grant and tremendous support from the Town of Huntington, IMAC's quarterly series, Long Island's Own, will take a genre such as singer/songwriter, blues, jazz, folk, country or dance and will offer a sampling of two to three artists in an evening's performance. The series is meant to challenge Long Island audiences to take a chance, have their horizons expanded and experience a pleasant surprise that they might not have considered in the past.
Our next LONG ISLAND'S OWN will be on Friday April 28th, 2006 at 9:00pm and features smokin' and smoldering jazz with The Matt Marshak Band and John Favicchia and the Dharma Allstars.
From Miller Place, Long Island, Matt Marshak has surely and steadily carved out a niche in smooth contemporary jazz, blues, funk and pop music. Inspired by the sounds of Larry Carlton and Robben Ford, which he soaked in at IMAC Theater, Matt's sound has developed into something quite diverse. Funky rhythms, urban feels, down home blues, and memorable melodies have been the successful recipe. He has had the chance to open for artists such as Peter White, Richard Elliot, and Jeff Golub. In 2003 he was voted "Best New Artist" by CD 101.9 and his album "This Time Around" achieved worldwide airplay. "Dharma" is a Sanskrit word for one's purpose in life. For the New York native, John Favicchia, that means playing the drums. Or more specifically, getting behind the skins with an amazing group of musicians and playing his heart out. His well-received solo debut "World Time" earned rave reviews and was a "critics' pick" for Top Ten of the Year of Jazz Magazine. The Dharma Allstars were assembled in 2000. Performing the music from John's critically acclaimed CDs the group traverses styles ranging from Fusion, Smooth to Latin Jazz. The group features : John Favicchia (drums), Bill Heller (keyboard), John Scarpulla (sax), Carl Fischer (trumpet), Jack Knight (bass), and Tom Guarna (guitar).

Tickets for this performance are $27.50 general public/ $21.00 IMAC members. For further information on this performance, or on other IMAC programs, call IMAC's 24-hour Arts-Line at (631) 549-ARTS. Tickets can also be purchased at the theater from noon to 6PM, Tuesday through Friday, 2PM to 6PM on Saturdays and after 2PM on the day of the performances. For further information, call IMAC's business office at (631) 549-9666.
The Inter-Media Art Center, Inc. is a non-profit Media and Performing Arts Center whose programs and services are supported in part by public funds from the New York State Council on the Arts (a state agency), Suffolk County Office of Cultural Affairs, the Town of Huntington, NYS Senator Carl Marcellino, by a grant from The Harmon Foundation, as well as by the Members of IMAC. IMAC also gratefully acknowledges support from Bank of America, Korg USA, The D'Addario Foundation for the Performing Arts, JBL Pro, AutoOne Insurance, Peconic Bay Winery, The Lowerre Family Trust, Branch Financial Services and Olivia and Harlan Fischer.