IMAC TO PRESENT A CONCERT WITH
An Evening of American Acoustic Music with
DAVID BROMBERG & ANGEL BAND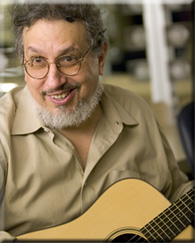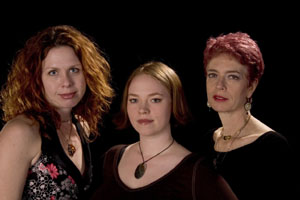 www.angelband.net
Music link





Tickets: $45.00 Full Price / $34.00 IMAC MEMBERS
---
Friday September 15th, 2006 at 9pm
On Friday, September 15th, 2006 at 9PM, the Inter-Media Art Center (also know as "IMAC") in Huntington, Long Island will present an evening of American Acoustic music with David Bromberg and Angel Band.

David Bromberg's live show remains as unique as ever. Concerts by David and his band are extraordinary events, and performances follow no set pattern of selection. Give and take between performers is complete, spontaneous, and totally sincere.
All bands start somewhere and the story of that beginning usually has great influence on the end result…the music. The best music, for many of us, comes from the purest beginning which is the love of playing and singing. Angel Band comes from just such a place. From the informal acoustic jam sessions was Angel Band was born. The voices of Nancy Josephson, Jen Schonwald and Adrien Reju combine to create a truly joyful noise that is best described as soaring, searing vocal harmonies. Backed up by a band that features Bobby Tangrea (guitar, mandolin & fiddle), Jeff Wisor (guitar, mandolin & fiddle), David Bromberg (mandolin, dobro and guitar), and Bob Taylor (bass, guitar & mandolin), Angel Band is a rising star not to be missed.
Tickets for this performance are $45.00 ($34.00 for IMAC Members). For tickets or further information on this performance, or on other IMAC programs, call IMAC's 24-hour Arts-Line at (631) 549-ARTS. Tickets can also be purchased at the theater from noon to 6PM, Tuesday through Friday, from 2PM to 6PM on Saturdays and after 2PM on the day of the performances. For further information, call IMAC's business office at (631) 549-9666.
The Inter-Media Art Center, Inc. is a non-profit Media and Performing Arts Center whose programs and services are supported in part by public funds from the New York State Council on the Arts (a state agency), Suffolk County Office of Cultural Affairs, the Town of Huntington, NYS Senator Carl Marcellino, by a grant from The Harmon Foundation, as well as by the Members of IMAC. IMAC also gratefully acknowledges support from Bank of America, Korg USA, The D'Addario Foundation for the Performing Arts, JBL Pro, AutoOne Insurance, Peconic Bay Winery, The Lowerre Family Trust, Branch Financial Services and Olivia and Harlan Fischer.