IMAC TO PRESENT A CONCERT WITH SINGER/SONGWRITER
BRUCE COCKBURN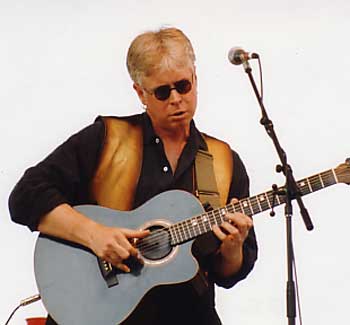 ADMISSION: $37.50 Full Price / $28.50 IMAC Members
---
DATE: SATURDAY, July 24th, 2004 at 9pm
On Saturday, July 24th, 2004 at 9PM, the Inter-Media Art Center (IMAC) in Huntington, Long Island will present a concert with singer/songwriter BRUCE COCKBURN.
With over 25 albums to his credit, Bruce Cockburn is a veteran of the music business. Primarily a folk/rock based singer/songwriter, his music has also encompassed many other styles, including jazz, blues, reggae and other world music. He is a keen interpreter of his environment, both external and internal. A skilled lyricist and musician, his music is always evolving. With hits such as "Wondering Where The Lions Are" and "If I Had A Rocket Launcher", Bruce Cockburn has always had his finger on the pulse of the world.
Tickets for this performance are $37.50 ($28.50 for IMAC Members). For tickets or further information on this performance, or on other IMAC programs, call IMAC's 24-hour Arts-Line at (631) 549-ARTS. Tickets can also be purchased at the theater from noon to 6PM, Tuesday through Friday, and after 2PM on the day of the performances. For further information, call IMAC's business office at (631) 549-9666.
The Inter-Media Art Center, Inc. is a non-profit Media and Performing Arts Center whose programs and services are supported in part by public funds from the New York State Council on the Arts (a state agency), Suffolk County Office of Cultural Affairs, the Town of Huntington, by a grant from The Harmon Foundation, as well as by the Members of IMAC. IMAC also gratefully acknowledges support from Fleet Bank, Korg USA, The Guitar Center, The D'Addario Foundation for the Performing Arts, AutoOne Insurance, Peconic Bay Winery, Branch Financial Services and Olivia and Harlan Fischer.