IMAC TO PRESENT BLUES PIANIST
DR. JOHN
TO
TINKLE THE IVORIES AT IMAC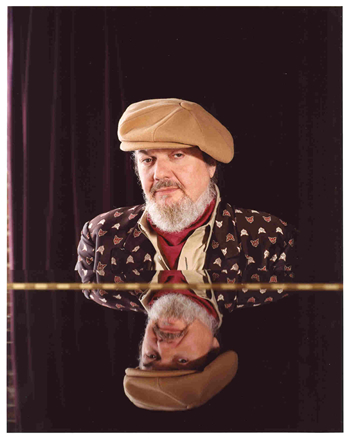 SATURDAY, March 1st, 2003 at
8pm and 10:30pm

TICKETS: $35.00 General Public
/ $26.50
On SATURDAY, March 1st, 2003 at 8 & 10:30PM, the Inter-Media Art Center (IMAC) in Huntington, Long Island will host a concert with blues pianist DR. JOHN.

For over thirty years now, Dr. John has been a general practitioner specializing in New Orleans R&B. That's not as contradictory as it may sound. The good Dr. John, nee Mac Rebbenack, is known for his distinctive ivory-stroking and his unmistakable, whiskey-cured voice that has infected multitudes with massive doses of rockin' pneumonia and the boogie-woogie flu. So far, no one has complained.
He began his career as a side-man for New Orleans R&B dates in the mid-fifties and since that time has backed many rock and pop performers, as well as recording over a dozen albums of his own. One of modern music's enduring character creations, with his flamboyant bayou sorcerer attire and smoky evocations of backwoods magic, Dr. John is a performer well worth welcoming back to grace IMAC's stage once again.
Tickets for this performance are $35.00 ($26.50 for IMAC Members). For tickets to this performance, or for other IMAC programs, call IMAC's 24-hour Arts-Line at (631) 549-ARTS. Tickets can also be purchased at the theater from noon to 6PM, Tuesdays to Fridays, and after 2PM on the day of the show. For further information, call IMAC's business office at (631) 549-9666.
The Inter-Media Art Center, Inc. is a non-profit Media and Performing Arts Center whose programs and services are supported in part by public funds from the New York State Council on the Arts, a state agency and the Suffolk County Office of Cultural Affairs, as well as by the Members of IMAC. IMAC also gratefully acknowledges support from Fleet Bank, Korg, USA, Branch Financial Services and Olivia and Harlan Fischer. 370 New York Avenue Huntington, NY 11743-3319

(631) 549-9666 voice (631) 549-9423 fax
e-mail: [email protected] http://www.imactheater.org