IMAC TO PRESENT A CONCERT WITH CONTEMPORARY JAZZ PIANIST
with his Trio
JOE SAMPLE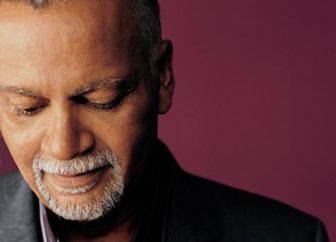 ---
FRIDAY, November 4th, 2005 at 8PM
If you have a ticket for the 10:30 show, please call the box office at (631) 549-2787 to arrange for
an exchange or refund.

ADMISSION: $37.50 Full Price / $28.50 IMAC Members
On Friday, November 4th, 2005 at 8PM & 10:30PM, the Inter-Media Art Center (IMAC) in Huntington, Long Island will present a concert with contemporary jazz/fusion keyboardist and founding member of the ground- breaking fusion ensemble The Crusaders, JOE SAMPLE.
Joe Sample has entertained for more than four decades, first as a founding member of the ground-breaking fusion ensemble The Crusaders, and since the late 70's, as a popular solo contemporary jazz artist. Sample began playing piano at age five and rooted himself in many different musical genres including gospel, soul, bebop, blues, Latin and classical music. Like many jazzman of his time, Sample started out playing hard bop, but went electric during the fusion era.
Along with trombonist Wayne Henderson, tenor saxophonist Wilton Felder and drummer Stix Hooper, Joe Sample launched The Jazz Crusaders in the late 50's. Joe Sample focused on the acoustic piano during The Crusader's early years, but placed greater emphasis on electric keyboards when the band turned to jazz/funk in the early 70's and dropped the "Jazz" from its name. His recordings include Carmel, Voices in the Rain, Ashes to Ashes, Invitation, Old Places Old Faces, and of course, the George Duke produced Sample This. His newest release is Soul Shadows.
Tickets for this performance are $37.50 ($28.50 for IMAC Members). For tickets or further information on this performance, or on other IMAC programs, call IMAC's 24-hour Arts-Line at (631) 549-ARTS. Tickets can also be purchased at the theater from noon to 6PM, Tuesday through Friday, 2PM to 6PM on Saturdays and after 2PM on the day of the performances. For further information, call IMAC's business office at (631) 549-9666.
The Inter-Media Art Center, Inc. is a non-profit Media and Performing Arts Center whose programs and services are supported in part by public funds from the New York State Council on the Arts (a state agency), Suffolk County Office of Cultural Affairs, the Town of Huntington, by a grant from The Harmon Foundation, as well as by the Members of IMAC. IMAC also gratefully acknowledges support from Bank of America, Korg USA, The Guitar Center, The D'Addario Foundation for the Performing Arts, AutoOne Insurance, Peconic Bay Winery, The Lowerre Family Trust, MDNY Healthcare, Branch Financial Services and Olivia and Harlan Fischer.