IMAC TO PRESENT A CONCERT WITH
LOCAL ARTISTS DESERVING WIDER RECOGNITION
MARTHA TRACHTENBERG & TOM GRIFFITH, LITTLE TOBY WALKER, THE DEFIBRILLATORS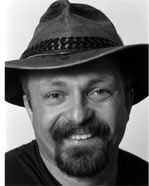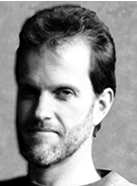 (shown TobyWalker, Trachtenberg, Griffith)
DATE: THURSDAY, October 21st, 2004 at 8PM
ADMISSION: $27.50 Full Price / $21.00 IMAC Members

On Thursday, October 21st, 2004 at 8PM, the Inter-Media Art Center (also known as "IMAC") in Huntington, Long Island will present a concert with local artists who deserve wider recognition MARTHA TRACHTENBERG & TOM GRIFFITH, LITTLE TOBY WALKER and THE DEFIBRILLATORS.
Martha Trachtenberg is a founding member of the Buffalo Gals, the first all-female bluegrass band. She has sung on records by Marty Stuart, Tony Trischka, Stacey Phillips, Lewis London and Bottle Hill, as well as on commercials for everything from Miller Beer, Campbell's Soup and Kudos to Red Lobster Seafood Restaurants. Tom Griffith is a producer, composer and arranger who has done award-winning work for film, advertising and records. Tom has written and produced countless TV and radio commercials. He has produced such artists as Michael Bolton, Marc Cohn, Ry Cooder, Fats Domino, Jimmy Buffett, Kenny Rogers and George Benson for a blue-chip list of clients that includes the Miller Brewing Company, Hyundai N.A., Mars, Helene Curtis and Campbell's.
Little Toby Walker is an exceptionally gifted fingerstyle guitarist, singer, songwriter and storyteller whose music draws from traditional and contemporary blues, Western Swing and Ragtime. A remarkable, humorous and entertaining storyteller, Toby paints pictures of his travels in the minds of each member in the audience. He has opened shows for numerous artists including Taj Mahal, Bo Didley, John Hammond, James Cotton, Johnny Winter, Charlie Musselwhite, Johnny Copeland, and Savoy Brown.
The Defibrillators are Long Island songwriters and musicians: Sonny Meadows, Sonny Speed, Bob "Pops" Westcott, Bobby "Buddy Boy" Cattrano, Dr. Max Foreman, and Robert Langley. They all met at the Golden Requiem Nursing and Rehabilitation Center in 2001. Having tired of shuffleboard and Bingo, they began singing and banging on tables, pots and pans as Sonny Speed chimed in on the day room piano. Soon the whole room was up dancing to their rockin' sounds. Several residents became so excited that Dr. Foreman had to wheel in the portable defibrillator to get them up and dancing again- and in that instant the name of the band was created.
Tickets for this performance are $27.50 ($21.00 for IMAC Members). For tickets or further information on this performance, or on other IMAC programs, call IMAC's 24-hour Arts-Line at (631) 549-ARTS. Tickets can also be purchased at the theater from noon to 6PM, Tuesday through Friday, 2PM to 6PM on Saturdays and after 2PM on the day of the performances. For further information, call IMAC's business office at (631) 549-9666.
The Inter-Media Art Center, Inc. is a non-profit Media and Performing Arts Center whose programs and services are supported in part by public funds from the New York State Council on the Arts (a state agency), Suffolk County Office of Cultural Affairs, the Town of Huntington, by a grant from The Harmon Foundation, as well as by the Members of IMAC. IMAC also gratefully acknowledges support from Fleet Bank, Korg USA, The Guitar Center, The D'Addario Foundation for the Performing Arts, AutoOne Insurance, Peconic Bay Winery, Branch Financial Services and Olivia and Harlan Fischer.