IMAC TO HOST A CONCERT WITH
FOLK GUITARIST AND SINGER/SONGWRITER
RICHARD SHINDELL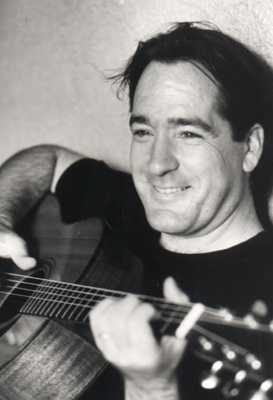 website: www.richardshindell.com
$37.50 Full Price / $28.50 IMAC Members

FRIDAY, April 7th, 2006 at 9PM

On Friday, April 7th, 2006 at 9PM, the Inter-Media Art Center (also known as "IMAC") in Huntington, Long Island will present a concert with folk guitarist and singer/songwriter RICHARD SHINDELL.
RICHARD SHINDELL is not just another buzz singer-songwriter who has caught the ear of a few distinguished followers; he possesses that somewhat enigmatic vocal delivery that seemingly imparts wisdom and gravitas with every word. RICHARD SHINDELL has been described as a "master builder of songs, yet always leading listeners towards the emotional essence of the moment or character he is evoking". Still more his songwriting has reached that plateau where he sounds as if each song has come ready tailored with an array of musical arrangements supplied on delivery.
Richard Shindell is a self described "misanthropic ex-seminarian laspe-Bhuddist Agnostic for Jesus" who already boasts an awesome reputation in the songwriter community. This is not your father's folk music! Richard Shindell's assured authorial sweep presents him as the master of the post Bob Dylan/ Randy Newman/ Paul Simon and Richard Thompson generation. He has a brand new album set to be released fall 2004. He's the one who ties it all together and IMAC is thrilled to have him perform. His last appearance sold-out quickly; so order now.
Tickets for this performance are $37.50 ($28.50 for IMAC Members). For tickets or further information on this performance, or on other IMAC programs, call IMAC's 24-hour Arts-Line at (631) 549-ARTS. Tickets can also be purchased at the theater from noon to 6PM, Tuesday through Friday, 2PM to 6PM on Saturdays and after 2PM on the day of the performances. For further information, call IMAC's business office at (631) 549-9666.
The Inter-Media Art Center, Inc. is a non-profit Media and Performing Arts Center whose programs and services are supported in part by public funds from the New York State Council on the Arts (a state agency), Suffolk County Office of Cultural Affairs, the Town of Huntington, by a grant from The Harmon Foundation, as well as by the Members of IMAC. IMAC also gratefully acknowledges support from Bank of America, Korg USA, The Guitar Center, The D'Addario Foundation for the Performing Arts, AutoOne Insurance, Peconic Bay Winery, The Lowerre Family Trust, MDNY Healthcare, Branch Financial Services and Olivia and Harlan Fischer.