DESERVING WIDER RECOGNITION SERIES
THE SAM TAYLOR BAND &
THE LITTLE WILSON BAND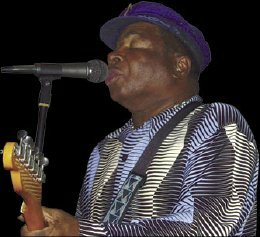 Tickets: $27.50 Full Price / $21.00 IMAC MEMBERS
---
DATE: FRIDAY, January 28th, 2005 at 9:00PM

There's an old saying that you have to go 80 miles or more to find an expert; which simply means that anything near you could not be good enough. An example would be the feeling that you need to travel into New York City for great restaurants and quality entertainment. The simply fact of the matter is we are surrounded by great talent but the problem is most people will not take the chance to buy a ticket for unknown talent. Many Long Islanders will not go to bars, restaurants and barns to see these artists perform. As a result, this talent is grossly underappreciated. A great many are every bit as good and talented as the artists IMAC has been putting on it stage for years.
To that end, IMAC is launching a series titled "Local Artist Deserving Wider Recognition". This series, which will be presented quarterly, will take a genre such as singer/songwriter, blues, jazz, folk or dance and will offer a sampling of two to three artists in an evening's performance. The series is meant to challenge Long Island audiences to take a chance, have their horizons expanded and experience a pleasant surprise that they might not have considered in the past.
The series continues with blues bands: THE SAM TAYLOR BAND and THE LITTLE WILSON BAND.
The Sam Taylor Band is headed up by musician Sam Taylor. Sam's experience as a musician is legendary. He's played with Otis Redding, Maxine Brown, The Drifters, T-Bone Walker, The Isley Brothers, Joe Frazier and the Knockouts, and Tracy Nelson and Mother Earth. A two-time recipient of Lifetime Achievement Award (Boston Blues Society and Long Island Blues Society), he's toured extensively through-out the United States.
The Little Wilson Band features Allen "Little Wilson" Santoriello (vocals), Greg Krockta (harmonica/vocals), Tom Santoriello (guitar/vocals), Larry Ketchell (keyboards), Jim Uhl (bass/vocals), and Dave Leone (drums). Formed in early 1980 by Al Santoriello and Dave Leone, The Little Wilson Band spent the next decade playing nearly 200 jobs a year in the tri-state area. This type of consistent playing give a band a great groove, which has been the goal of The Little Wilson Band, to lay down a great groove and stay as true as possible to the original versions of classic blues and R&B songs. The band loves swing and Chicago blues, but if you catch them at a nightclub, you'll hear anything from Muddy Waters to Sam Cooke to James Brown.
Tickets for this performance are $27.50 ($21.00 for IMAC Members). For tickets or further information on this performance, or on other IMAC programs, call IMAC's 24-hour Arts-Line at (631) 549-ARTS. Tickets can also be purchased at the theater from noon to 6PM, Tuesday through Friday, 2PM to 6PM on Saturdays and after 2PM on the day of the performances. For further information, call IMAC's business office at (631) 549-9666.
The Inter-Media Art Center, Inc. is a non-profit Media and Performing Arts Center whose programs and services are supported in part by public funds from the New York State Council on the Arts (a state agency), Suffolk County Office of Cultural Affairs, the Town of Huntington, by a grant from The Harmon Foundation, as well as by the Members of IMAC. IMAC also gratefully acknowledges support from Bank of America, Korg USA, The Guitar Center, The D'Addario Foundation for the Performing Arts, AutoOne Insurance, Peconic Bay Winery, Branch Financial Services and Olivia and Harlan Fischer.