IMAC TO HOST Windham Hill's
WINTER SOLSTICE TOUR- Featuring:
WILL ACKERMAN, LIZ STORY,
DAVID CULLEN & SAMITE of UGANDA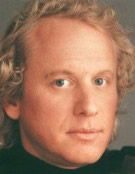 $37.50 Full Price / $28.50 IMAC Members
---
DATE: SATURDAY, December 4th, 2004 at 9PM
On Saturday, December 4th, 2004 at 9PM, the Inter-Media Art Center (also known as "IMAC") in Huntington, Long Island will host Windham Hill's Winter Solstice Tour- a new age concert with WILL ACKERMAN, LIZ STORY, DAVID CULLEN and SAMITE of UGANDA.
Windham Hill's Winter Solstice Tour is sure to brighten the long, dark days of winter with an elegant evening of music from three peerless Windham Hill artists - WILL ACKERMAN, LIZ STORY, and SAMITE of UGANDA.
As founder, president, CEO, and finally Chairman of Windham Hill, Will Ackerman is also a musician and producer, recording 10 of his own CD's over the years to glowing reviews and performed in concert in many nations. Will Ackerman is the guitarist that pioneered the sound for the New Age genre. IMAC is thrill to have such accomplished musician and distinguished artist grace our stage.
Liz Story, the breathtakingly talented neo-classical composer and pianist, also joins the tour. Her latest album is Welcome Home: The Very Best of Liz Story. This effort - alongside her extensive discography of previous work, clearly demonstrates why Liz Story has earned such respect and love from so many fans and fellow artists alike.
David Cullen creates a unique blend of Classical, Jazz and World Music in his engaging performances. He has gained a fine reputation for his improvisational and interpretive insights. David Cullen has performed for Classical Guitar Societies, Jazz Festivals and Performing Arts Series.
Samite of Uganda rounds out the tour. His vocals are sung in Luganda and are performed on traditional African instruments such as kalimba (finger piano), marimba, litungu (seven-stringed Kenyan instrument), and flutes. With the addition of modern technology, Samite merges the traditional with the contemporary, resulting in a highly accessible fusion.
Tickets for this performance are $37.50 ($28.50 for IMAC Members). For tickets or further information on this performance, or on other IMAC programs, call IMAC's 24-hour Arts-Line at (631) 549-ARTS. Tickets can also be purchased at the theater from noon to 6PM, Tuesday through Friday, 2PM to 6PM on Saturdays and after 2PM on the day of the performances. For further information, call IMAC's business office at (631) 549-9666.
The Inter-Media Art Center, Inc. is a non-profit Media and Performing Arts Center whose programs and services are supported in part by public funds from the New York State Council on the Arts (a state agency), Suffolk County Office of Cultural Affairs, the Town of Huntington, by a grant from The Harmon Foundation, as well as by the Members of IMAC. IMAC also gratefully acknowledges support from Fleet Bank, Korg USA, The Guitar Center, The D'Addario Foundation for the Performing Arts, AutoOne Insurance, Peconic Bay Winery, Branch Financial Services and Olivia and Harlan Fischer.